We facilitate access to books and support reading for pleasure to improve well-being. Trained Community Reading Workers engage with groups and individuals who are dealing with loneliness, ill-health or have caring responsibilities. We often focus on areas of health inequality and social disadvantage
We reach people who might never have looked at a book since school, or set foot in a library. We introduce, or reintroduce them to the joy and escape of reading and bring people together to share their ideas and enthusiasms without any fear of being judged.
Our partnerships
We work with in flexible partnerships with local authorities to identify areas of need. We respond through community development & engagement approaches, placing Community Reading Workers where they are most needed.
Community Reading Workers
Our Community Reading Workers are based in a range of different community settings, introducing people to the power of reading to improve their health and wellbeing, promote social inclusion and tackle loneliness.
Bespoke training
We collaborate with Opening the Book to provide bespoke training to support Community Reading Workers to proactively engage with communities.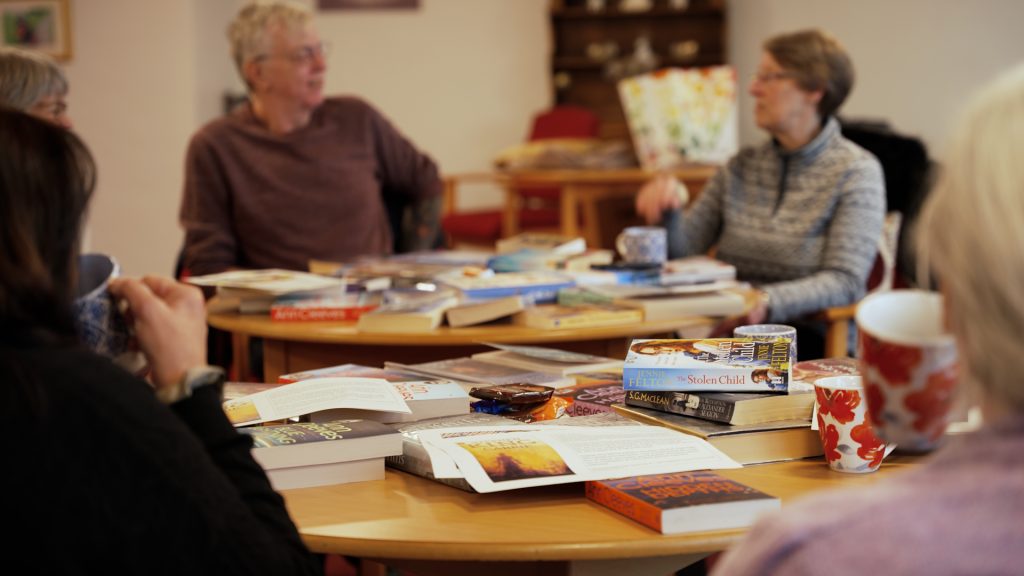 The benefits of reading for pleasure
Research has shown that fiction enhances our ability to empathize with others; to put ourselves into another's shoes; to become more intuitive about other people's feelings (as well as our own); and to self-reflect on our problems as we read about and empathize with a fictional character who is facing similar problems.
Reading can benefit individuals of any age by increasing self-awareness, improving self-esteem, and aiding in the ability to face developmental crises. Studies show reading as a form of therapy to be useful in the treatment of depression, mild alcohol abuse, anxiety, eating disorders, and communication issues.