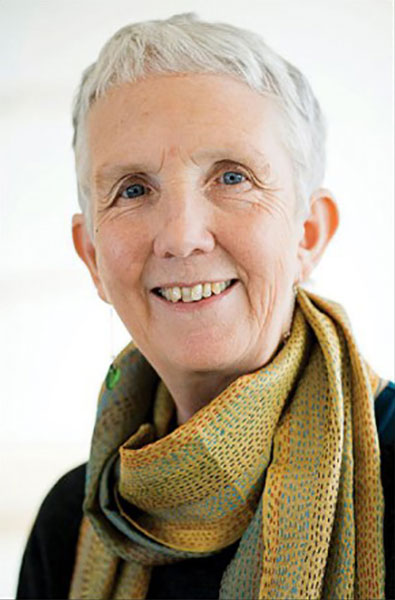 Biography
Ann Cleeves is the author of more than thirty-five critically acclaimed novels. In 2017 she was awarded the highest accolade in crime writing, the CWA Diamond Dagger. She is the creator of popular detectives Vera Stanhope, Jimmy Perez and Matthew Venn, who can be found on television in ITV's Vera, BBC One's Shetland and ITV's The Long Call respectively. The TV series and the books they are based on have become international sensations, capturing the minds of millions worldwide.
Ann worked as a probation officer, bird observatory cook and auxiliary coastguard before she started writing. For the first National Year of Reading, Ann was made reader-in-residence for three library authorities. She went on to set up reading groups in prisons as part of the 'Inside Books' project, became Cheltenham Literature Festival's first reader-in-residence and still enjoys working with libraries. She was awarded an OBE in the 2022 New Year Honours List, "for services to Reading and Libraries."
Role in Reading for Wellbeing
Reading for Wellbeing was initiated and part funded by Ann to mark the 21st anniversary of her North East based detective Vera Stanhope.
Ann remains a strong advocate and champion for Reading for Wellbeing both nationally and internationally.
Why I support Reading for Wellbeing
My husband suffered from severe bouts of mental ill health and reading helped me to get through the dark times. When I was diagnosed with cancer in my early 30s, I didn't want to read about a poor woman struggling with illness.  I wanted something to make me laugh – or a really good murder!
It is about reading for pleasure, something that takes us away from the stress, anxieties and worries of real life for a while.
Over the years, I've set up reading and writing groups in prisons, for men in pubs in the Yorkshire dales, and more recently with a lovely bunch of bus drivers in Bristol. I've seen how understanding and confidence grows when individuals are encouraged to explore their experience through story. It gives a fresh perspective. A distance. Anger and resentment can dissipate. And because we're sharing a bit of ourselves when we're talking about books, friendships develop. We know that loneliness overlaps with inequality. I think that membership of a reading group, the shared discussion and the confidence that grows out of expressing a dissenting opinion can be just as valuable as the reading experience itself.
Reading matters. In the National Year of Reading in 1999 – the year Vera was born – I set up a reading group in North Shields library. One of the members had been through tough times, but she was joyous, giddy, at the prospect of sharing her reading passion with other people. "Eh pet," she said, "I'm greedy for reading." Let's see if we can feed that hunger..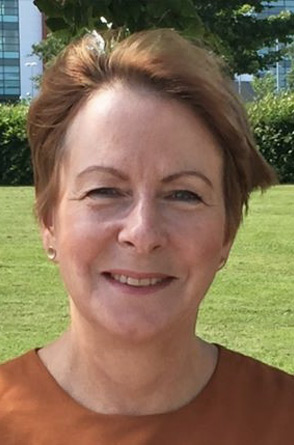 Reading for Wellbeing Development Co-ordinator 
Biography
Former Chief Executive of north east charities VONNE ( Voluntary Organisations Network North East) and Pioneering Care Partnership (PCP) with over 30 years' experience of working in the charity sector. Jane has also supported the development of social prescribing in the north east, working as regional lead with both NHS England and the National Academy for Social Prescribing.  She is also a Trustee of Gregg's charitable foundation and Northern Heartlands, a community arts organisation working with the rural and isolated communities of the Durham Dales.
Role in Reading for Wellbeing
In her role as North East & North Cumbria Social Prescribing & Health Partnerships Manager, Jane jointly co-ordinated, along with public health, the development of the Reading for Wellbeing programme in the region and has led on establishing a regional steering group, securing funding and engaging local partners.
Jane continues to co-ordinate the roll out of Reading for Wellbeing across the north east and beyond.
Why I work with Reading for Wellbeing
I've been involved in the development of 'social prescribing' as a critical factor in supporting peoples wellbeing beyond clinical  interventions  for some years and this project provides a great way of supporting who may be most likely to be experiencing ill health, anxiety, depression and loneliness, with a way of improving their wellbeing and reducing social isolation.
It is great that Ann has led the way in funding this project. I am committed to supporting its roll out to more areas as I believe that this grass roots community based approach to helping people experience the positive influence of books and reading and sharing their experiences with others really works.
Health & Wellbeing Programme Manager – Office for Health Improvement and Disparities, North East
Biography
Becky is a registered Public Health practitioner with over 15 years experience working in public health. Her early career included work in Local Authority Housing and Regeneration, which provided real insight into the wider determinants of health and the role the environment we live in has on our health and wellbeing. Passionate about tackling health inequalities and the use of community asset based approaches to engage local communities in a meaningful way. Currently working within the Office of Health Improvement and Disparities in the North East and North Cumbria as a Regional Programme Manager. This role covers all things health inequalities, inclusion health and community centred approaches. Living and working in the North East, a fantastic region with many great assets!
Role in Reading for Wellbeing
Working alongside Jane Hartley to coordinate the Reading for Wellbeing programme across the region. This involves working closely with Ann and the team and the different local authority leads to keep up the momentum. Our mix of public health and community engagement expertise has proved really effective to develop and drive forward the approach turning Ann's idea into reality.
Why I work with Reading for Wellbeing
Reading for Wellbeing is a unique project to engage people using reading and stories as a way to improve health and wellbeing. The impact we have seen so far from the areas engaged has been amazing and the genuine difference to people's lives this has made. I feel privileged to work on the project and keen to ensure we develop and sustain the approach.
Director – Opening the Book
Biography
Rachel Van Riel is Director of Opening the Book, the library design and training company with special expertise in reading promotion. Rachel introduced the concept of reader development which has changed the way public libraries in the UK engage with their customers and has influenced libraries across Europe, Australasia and North America. Starting from the reader has led Opening the Book into developing training, promotions, websites, library furniture and complete new library designs. The company has trained more than 20,000 library staff in 5 continents.
Role in Reading for Wellbeing
Opening the Book was commissioned by Ann Cleeves to develop an online induction course to support the first Reading for Wellbeing workers as they took on their exciting and challenging roles in communities in North East England. We are now reviewing and adapting the course, with feedback from the people who took it, to support the next tranche of workers. We are also working closely with the Reading for Wellbeing team to develop additional training options to support library-based staff and community volunteers involved in Reading for Wellbeing.   
Why I work with Reading for Wellbeing
I am passionate about reading and the way it can offer so many different things to help us deal with life – escape and comfort, and also surprise and discovery. The best book in the world is simply the one you like best – and that may vary with your life situation, your mood and even what you had for breakfast! Community reading workers helping people find reading for pleasure is just wonderful. I first worked with Ann Cleeves when she was a freelancer trying out new reading initiatives in contexts from libraries to prisons. We shared a common purpose in concentrating on reading for pleasure – finding that point of enjoyment which is different for every one of us. I am proud that thanks to Ann's generosity and vision, we are able to work together again on the Reading for Wellbeing project.